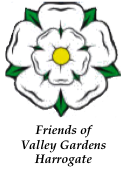 Welcome

The Friends Of Valley Gardens restore, maintain and enhance the area known as Valley Gardens and promote the Spa history and heritage of the area. Valley Gardens is open 24 hours a day throughout the year. We work in partnership with Harrogate Borough Council. We are a registered charity number 1148369. Our President is Martin Fish. Friends Of Valley Gardens are supported by the National Lottery through the
Heritage Lottery Fund
.
You Can Now Follow FOVG on:
_________________________

___________Twitter
_________________________

___________Facebook
________________

______Instagram (for Friends of Valley Gardens)
_________________________

__________Instagram (for Japanese Garden Restoration)

Bulletins
Seventh Annual Fabulous 1940s Open Day to be Held in Valley Gardens on 18th June: FOVG is pleased to announce that the seventh annual 1940s Open Day in Valley Gardens will be held on 18th June. Please plan now on joining us for this fantastic event. Last year we had approximately 30,000 visitors. Let's make this year even bigger! Please click on the image below to download a flyer.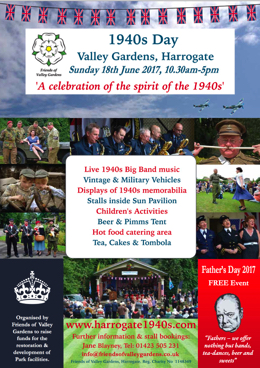 List of Events and Bandstand Programme
10.30am March of Evacuee Children from Valley Gardens Main Gate led by the Mayor of Harrogate, Harrogate Band, Western School and visiting children plus accompanying adults. (40s Dress preferred but not essential)
11.00 Official Opening by Mayor of Harrogate
11.10 Western School
11.30 Harrogate Band
Midday Major Swing and Kitty
1.00pm Maria Manchester
2.15-3.00 Echo42 Band
3.15 Harrogate Harmony Barbershop Chorus
4.00-5.00 Echo 42 Band

Event Compared by Major Swing
Fly Past by Battle of Britain Memorial Flight (confirmed - details to follow).

To see photos of past events, please click here.

All funds raised will be put towards the restoration of the Green Park Entrance. We are over halfway to meeting our £60K target.

For further details, please contact Jane Blayney (Chairman Friends of Valley Gardens)
01423 505231, 07794583888, email jane.blayney23@gmail.com

Volunteers Needed for 40s Day:
We look forward to seeing you Sunday 18th June for FOVG's 7th 40sDay. Volunteers for the Pump Room, Information Tent, Cake Stall, and Tombolla for any period of time from an hour to the whole day(with breaks) are very welcome. Donations to the Cake Stall and Tombolla are also very welcome. We sold 70 cakes last year and netted £2,000 on that stall. Volunteers to collect bucket monetary donations are also needed. For further details, please contact Jane Blayney (Chairman Friends of Valley Gardens) 01423 505231, 07794583888, email jane.blayney23@gmail.com

Swing to Victory 1940s Dance Night with Major Swing and Kitty: On Saturday, 17th June get ready for the 1940s Day by joining us for a Dance Night at St Wilfreds Hall, Duchy Road, Harrogate, from 7:30pm-11:00pm.


'GETTING IN THE MOOD'
A NIGHT OF BIG BAND FUN
LEARN AUTHENTIC WARTIME DANCES
WITH
MAJOR SWING AND KITTY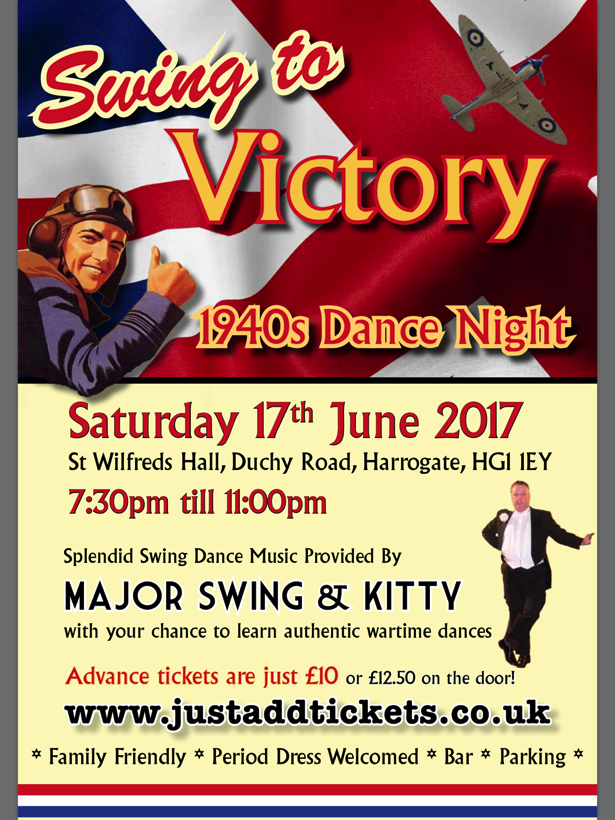 Valley Gardens Head Gardner, Simon Collier, to Raise Funds by Walking Along Hadrians Wall: HBC's head gardener in Valley Gardens, Simon Collier, accompanied by his dog, Russell, Simon's brother, Michael, and good friend, Steve, are to walk 84 miles spanning the length of Hadrian's Wall from Bowness to Wallsend. The walk, which will be completed from 19th - 24th July, is to raise money to be divided equally between FOVG and Starbeck in Bloom. Stray FM will be monitoring his progress.

If you would like to support Simon, please contact Jane Blayney (Chairman Friends of Valley Gardens), 01423 505231, 07794583888, email jane.blayney23@gmail.com.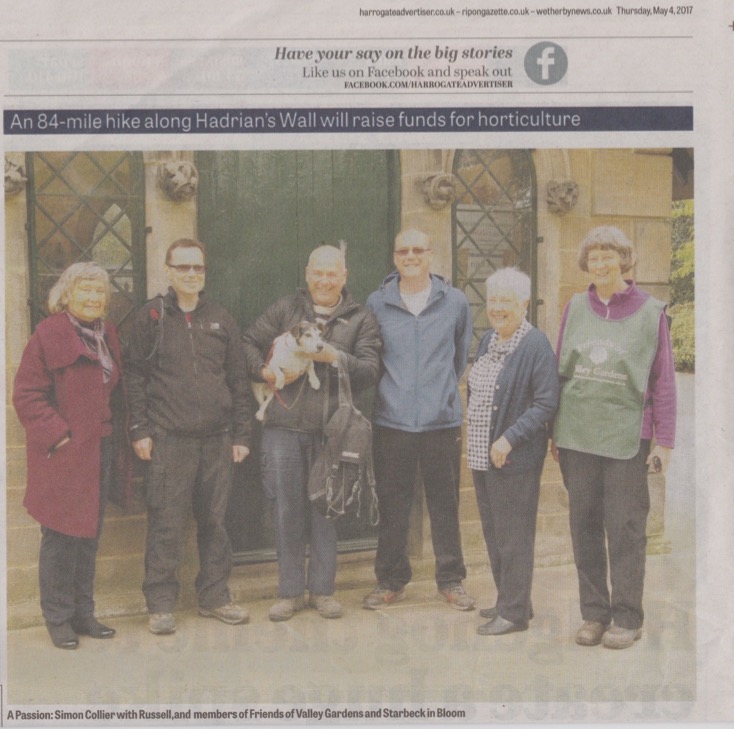 Donations: Donations are also greatly appreciated. Text donations can now be made on your mobile phone by texting 70070. To donate £5, simply text FOVG13£5. Any amount is welcome. Please tell your friends!
Another way to donate is to click the button below:




Harrogate Rock Choir Performed in Valley Gardens: On Sunday 4 June, the Harrogate Rock Choir performed to the delight of visitors in the Town's Valley Gardens, with a rendition of some of their most popular songs. Some forty members of the choir, under the leadership of Narelle Brooksbank, performed in support of their charity 'Nordoff Robbins', a music therapy charity which helps people affected by Alzheimer's Disease, Autism and Cancer. The choir sang also in support of Friends Of Valley Gardens who are fundraising to refurbish the Green Park entrance to Valley Gardens to become the King Edward VIIth Memorial Gate.
For further information, please visit, www.rockchoir.com and www.friendsofvalleygardens.co.uk.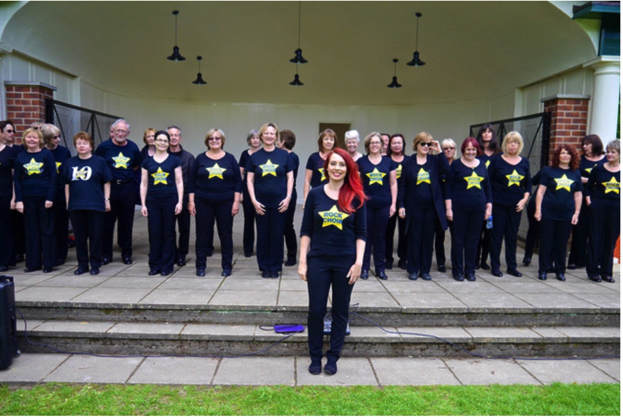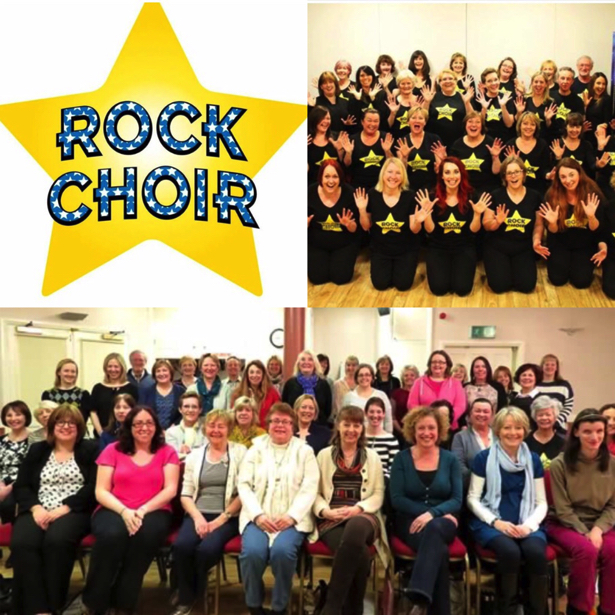 FOVG Newsletter: The latest edition of our newsletter, the Albatross, is now available. You can download a copy by clicking on the following link: Spring/Summer 2017

Friends Pages
For current information about Friends' activities and events, please visit our Friends Pages.
To learn more about Friends of Valley Gardens, click here.
To learn more about Valley Gardens, click here.

Location
The main entrance to Valley Gardens is situated at the junction of Cornwall Road, Valley Drive and Royal Parade Harrogate. Post Code HG1 2SZ. See our maps page for additional information.