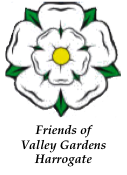 Friends Pages


Here you will find everything you need to know relating to the current and future activities of Friends of Valley Gardens Harrogate as well as important current information about Valley Gardens.


Bulletins

40's Open Day Scheduled for 16th June 2013:
The exciting 40's Day in Valley Gardens will be held on 16th June. Save the date!! For more information, please on the poster below.



Thanks to Helen McCallum for Outstanding Service:
FOVG would like to thank Helen McCallum for her outstanding service as Secretary since the inception of the new organisation in February 2010. Helen's conscientious service has been invaluable and she will be missed.
Fundraising for the Restoration of the Old Magnesia Well Continues:
The Committee would like to thank all those who have worked so hard to raise ~£31,000 toward the Restoration Project. During 2013 our efforts must continue as the project is not quite halfway funded.


On Sunday, 19th May, Jane and Peter Blayney will be walking 8 miles in the Rotary 20th Anniversary Community Sponsored Walk. Proceeds will be in aid of Friends Of Valley Gardens, Old Magnesia Well Pump Room Restoration Project. Sponsors are welcome. Please contact Jane or Peter at: tel 01423 505231 or be email:
jane.blayney23@gmail.com
.

Our recent fundraiser at M&S on 28th March raised £434 for Friends Of Valley Gardens and £108 for Marks and Spencer's charity, 2012/13 Alzheimer's Society

Latest News

FOVG Wins Duke of York Community Initiative Award!
As reported in the Harrogate Advertiser on 18th Oct 2012, FOVG has been awarded the Duke of York Community Initiative Award. Click on the image below to download a copy of the article. (Be patient - it is a large file.) Congratulations and thanks to all who have helped with the project. The award was presented by Prince Andrew at a special luncheon on 22nd Oct 2012. More information about the award and additional photos can be viewed
here
.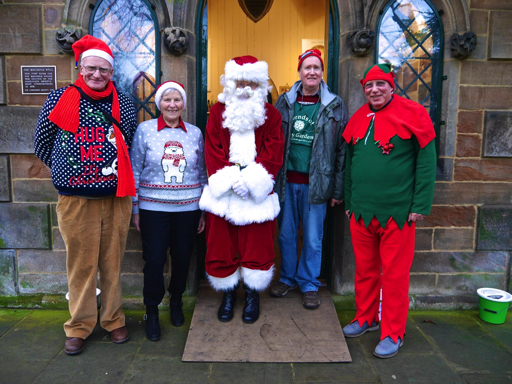 2013 Membership Drive:
In 2012, our membership has continued to increase helping to give our fundraising its biggest year to date. With our increased membership we have raised over £30,000 to help Valley Gardens. With your help and subscriptions we look forward to raising even more throughout 2013. Your contributions have been very important, helping to keep Valley Gardens the unique and special place we all know and love. And now that FOVG is a registered charity and can claim Gift Aid, your membership is even more valuable to us. Our new membership and Gift Aid form can be downloaded
here
.


Friends of Valley Gardens, Harrogate Achieves Charity Status:
FOVG became a Registered Charity during the summer of 2012. As a registered charity we shall be able to apply to a broader scope of funding streams and sponsorships and have eligibility for Gift Aid and Vat exemptions. Our Charity number is 1148369. Thanks to all who helped in this effort.
Autumn Newsletter Posted:
Our Autumn
Newsletter can be viewed on line here
or
downloaded here
. It is full of the latest information about FOVG. Please take a look.

Magnesia Well Project Featured in Yorkshire Life Article - Significant Donation Received!
FOVG's project to refurbish the Magnesia Well Pump Room was featured in the April edition of Yorkshire Life.
FOVG would like to thank Paula Laker and Yorkshire Life for publishing and supporting this effort.
Click the thumbnails below to link to a copy of the article.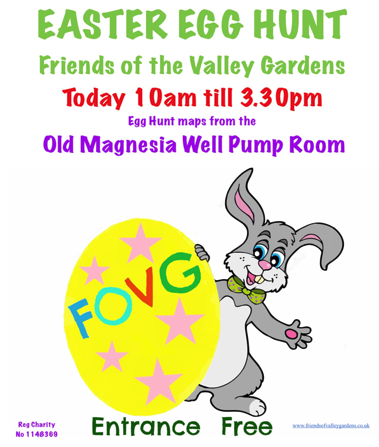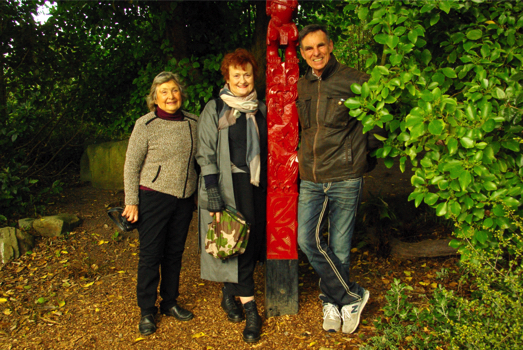 As a direct result of this article FOVG has received an anonymous donation of £7,000 to aid in the Magnesia Well Project. We are overwhelmed and cannot thank our donor enough!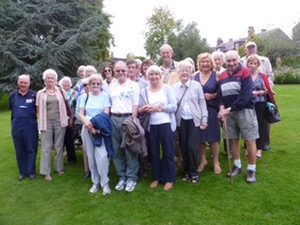 New Photos in Our Gallery:
Thanks to Roy Hampson and Roger Litton for many new photos that are posted in the
Photo Gallery
and also used in the headers on the web pages. If you would like to have photographs published on this site please forward them to the
FOVG Web Manager
.


FOVG Gardening Group:
If you are interested in helping with the maintenance of the gardens within Valley Gardens, you will be pleased to know that FOVG has a volunteer gardening group. Please contact Tony Sissons at
tony@sissons.demon.co.uk
to be kept informed of future activities.


Historical Photos of Valley Gardens Posted:
Many historical photographs of Valley Gardens have been posted on the site. Please visit the gallery
here
.